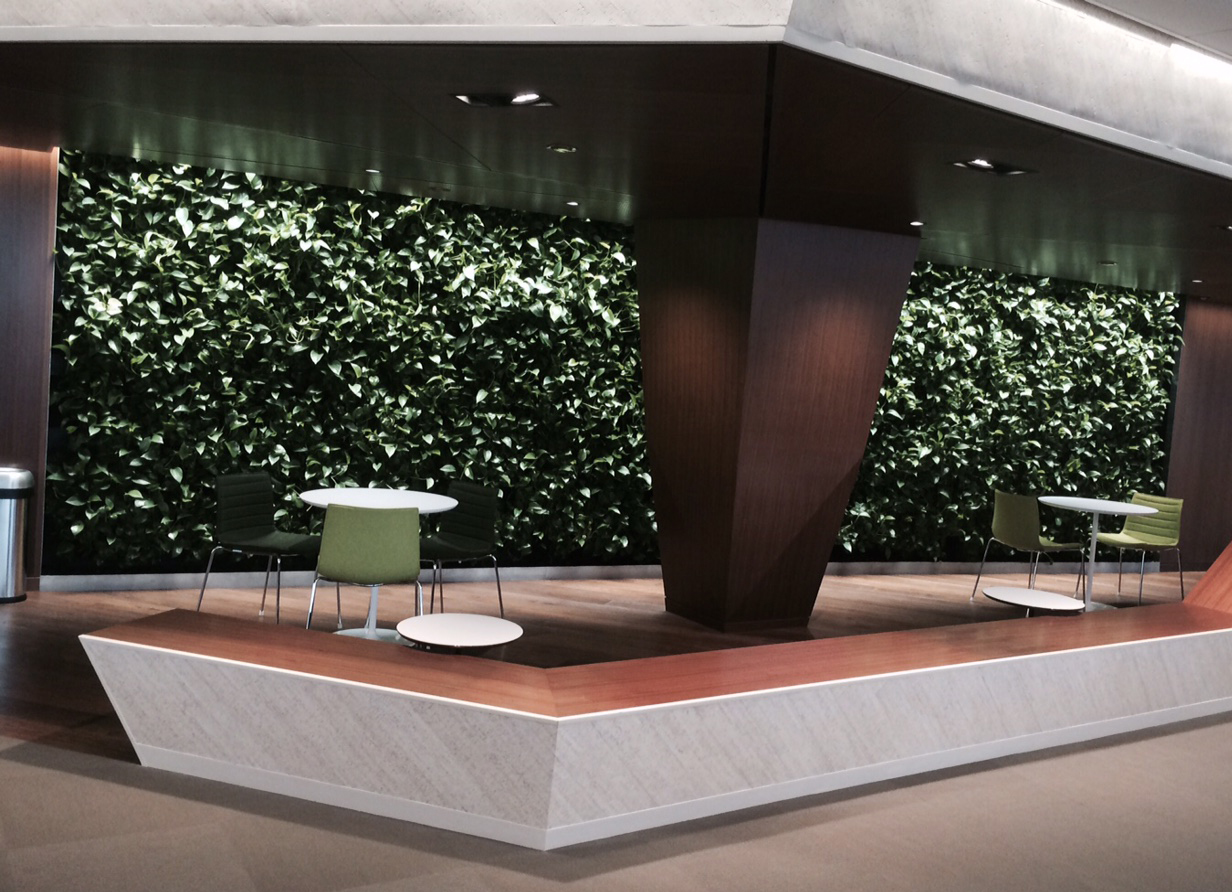 Earlier this year, Good Earth Plant Company was called in by McCarthy Building Companies' San Diego location for a plantscaping assignment, starting with designing and installing a 200 square foot living wall at a brand new and innovative company in San Diego, Human Longevity, Incorporated (HLI).
We designed a sleek, modern living wall for HLI created to mimic natural shapes, colors and materials. Taking three days to complete, our finished living wall contains 317 jade pothos in the Wall of Life system.
HLI was also interested in additional plantscaping throughout the office after seeing our work. Good Earth Plant Company added nearly 50 potted plants with an assortment of Aglaonema, Raphis Palms, Kentia Palms, dracaena and sanseveria. The lobby, common areas, corridors and patient waiting lounges are softened and enlivened as a result.
On two exterior balconies, HLI wanted to create a screen to block its neighboring business's view. Good Earth Plants used rectangular ASI planters with a steel trellis attached, and planted climbing ficus repens to fill in and cover the 4 x 8 foot area. To add interest to the base, we planted Kalanchoe for blooming color and trailing fish hook succulents to cascade over the edge.
Thank you to HLI for inviting Good Earth Plant Company to bring nature into your new business. We are honored to be associated with your new venture in this small but important way!