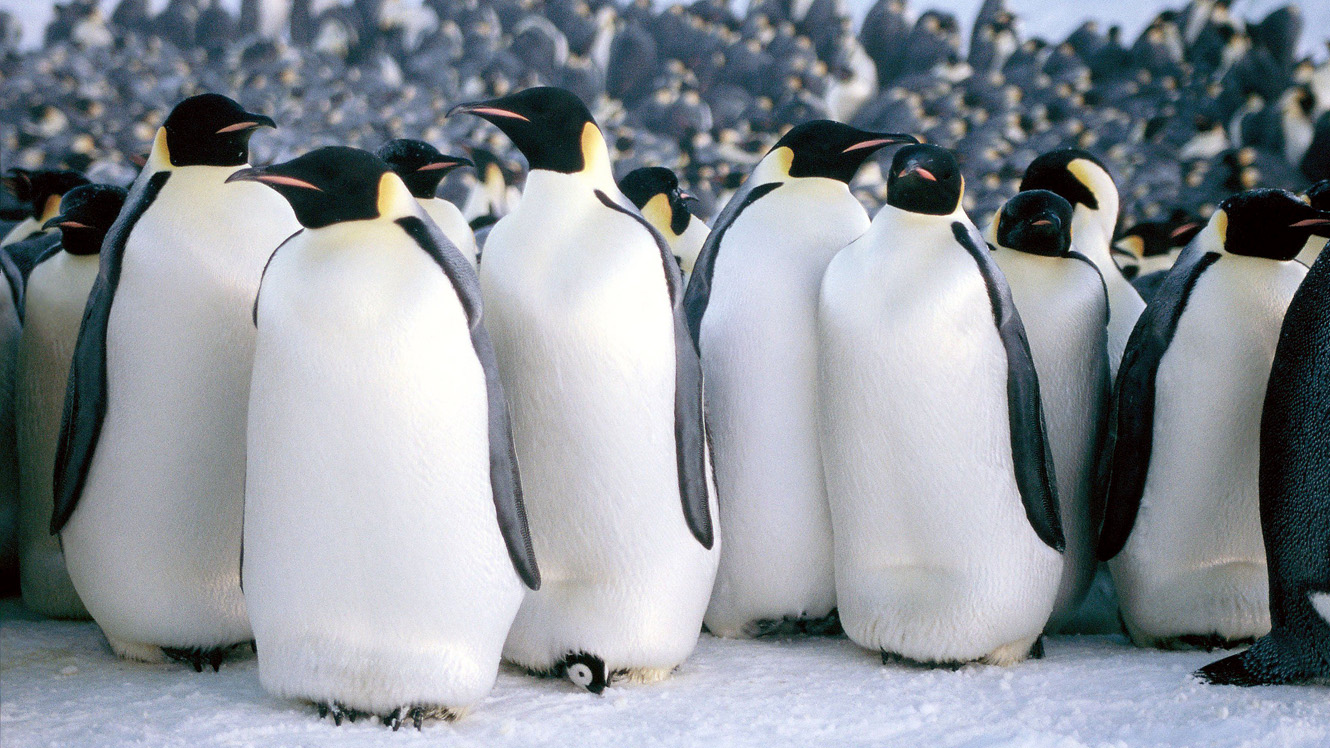 The dog days of summer are nearly over. But we won't be clear of warm temperatures for a while, especially in San Diego. One of the best ways to beat the heat but still enjoy the outdoors is to watch a nature movie. Because of the work we do bringing nature into the places we work and live, we pay special attention to movies depicting the natural world around us.
We're not especially big fans of the  "man versus nature" type movie. Think Leonardo DiCaprio in "The Revenant." Nature can be harsh and threatening to human beings. What we are much more interested in seeing is the awe-inspiring scenery, science, and creatures, and the ways people relate to them. This is what the whole scientific theory of biophilia is all about. Nothing makes it more real than seeing it on screen.
These are our favorites. We included both fiction films and documentaries. You can watch Discovery Channel and Animal Planet or stream all kinds of nature programs on Netflix or Hulu, but who has that kind of time? Look these up and we promise you won't be disappointed.
Grizzly Man (2005): Director Werner Herzog made this documentary about amateur grizzly bear expert Timothy Treadwell and his calling to live among a group of wild grizzly bears on an Alaskan nature reserve. Herzog used some of Treadwell's own actual video footage. Treadwell was a devoted conservationist with a passion for adventure. But also was a little crazy. He believed he had bridged the gap between humans and bears. But after living with them for 13 years, a bear turned on him and his girlfriend, killing them both. It took place in October when bears are gathering up food to prepare for hibernation. The next spring I was with my dad filming grizzly bears about ten miles east of where Treadwell set up his camp. I did not know of him or his story at the time. It turned out a video camera was running from Treadwell's tent, and the entire attack is capture on audio, as the camera still had the lens cap on. It's a chilling reminder about the cold realities of nature: eat or be eaten.  Amazon Prime, iTunes, GooglePlay
Encounters at the End of The World (2007) – Another Werner Herzog film. This time, he travels to Antarctica. He lives with the scientists at the McMurdo Research Station, the United States' largest Antarctic research center. Herzog explores both the desolate landscape outside, and also goes inside the minds of the scientists willing to abandon civilization and endure the harsh living conditions to learn more about Antarctica's wildlife and natural wonders. Amazon Prime, Netflix, YouTube.
March of the Penguins (2003) – Another documentary from Antarctica, and one you probably have seen. At the end of each Antarctic summer, the emperor penguins of the South Pole travel to their traditional breeding grounds. Filmmaker Luc Jacquet tells the story of their trip across the tundra, and the fight to lay and hatch an egg, then raise a newborn penguin chick in the harsh environment.  It won the Oscar for Best Documentary Film in 2005. Amazon Prime, Google Play, HBO and HBO On Demand.
Samsara (2012) – Filmmaker Ron Fricke creates a global travelogue and lets the pictures and music tell the story. He explores 25 countries including the Himalayas, the American Southwest, European cathedrals, and other beautiful sites. It took five years to produce. "Samsara" means "Wandering" in Sanskrit. It's one of the few films shot on 70 mm in the last 40 years. Both Cinefix and Taste of Cinema named it one of the top 10 most beautiful films of all time (along with Lawrence of Arabia and 2001: A Space Odyssey). Amazon Prime Video and iTunes.
Wild (2014) – This movie is fiction, but based on the true story of Cheryl Strayed, played here by Reese Witherspoon. Upset about her messy life and the death of her mother, she decides to hike the entire Pacific Coast Trail by herself. It's a difficult and challenging journey, especially for someone with no experience or training. What I like about this movie is that Cheryl Strayed instinctively sought out nature to heal herself – and it worked. Amazon Prime, Netflix, YouTube.
The Lorax (2012) – We can always count on Dr. Seuss for the simple truth. He wrote "The Lorax" in 1971 as a children's story to express his concerns about the damage human beings were doing to the environment. The Lorax speaks up for the trees against the evil "Once-ler." It wasn't made into a movie until 2012.  A lot of people like the original book best, but the movie exposed the message to a lot more people. Some of the actors who provide the voices are Zac Efron (who plays 12-year-old Ted, same name as my son), Taylor Swift, and Danny DeVito as The Lorax, who lets greed destroy his respect for nature until he realizes his mistake. Amazon Prime, Netflix, YouTube.
The Lion King (1994) – Not as strange a choice as you might think! Sure, the film is filled with songs and humor at times, but it really does tell the story of the Circle of Life – which to me is just another way to describe Nature. Even the death in the movie of Mufasa, Simba's lion father, is due to a wildebeest stampede. This is the ninth highest money-earning animated film of all time. Disney is now at work on a new live-action CGI version. Amazon Prime, YouTube, GooglePlay
Into the Wild (2007) – Another film set in Alaska, and another film telling the true life story of someone who seeks out a life immersed in nature to help find his true calling. This time it's a film by Sean Penn, about a recent college graduate from a wealthy family. To their horror he gets rid of all his possessions and takes off. It's based on a book with the same name by author Jon Krakauer, who's written many true life nature adventure books worth reading. I read it many years ago and enjoyed it very much. Amazon Prime, YouTube, Netflix.
Whale Rider (2002) – This is the fictional story of a Maori girl's path in the world. It focuses on her relationship and understanding of nature and of the southern right whales who are so important and carry great symbolism to her and her entire tribe. When Pai saves the whales by leading them safely out to sea, she inherits her leadership role despite it being reserved traditionally for men. Nature's wisdom prevails. Amazon Prime, Showtime
Planet Earth (2006) – We had to make an exception for this BBC TV series.  Every episode takes you into the mountains, the plains, jungles, forests, caves and fields of ice. We get to experience sand storms, animal migrations, locust plagues, and more – all are captured on film, It takes 400 minutes of original film to produce just one minute of film we see. There are 11 original episodes. There's also a "Planet Earth II" – and a "Planet Earth III" Is coming, around 2027. Amazon Prime, Netflix, YouTube
Did we leave one of your favorites off the list? Go to our Facebook page and share a link with us and our readers!
And if you want your space "naturized" and transformed with plants or moss, call us for expert help or email us at info@goodearthplants.com