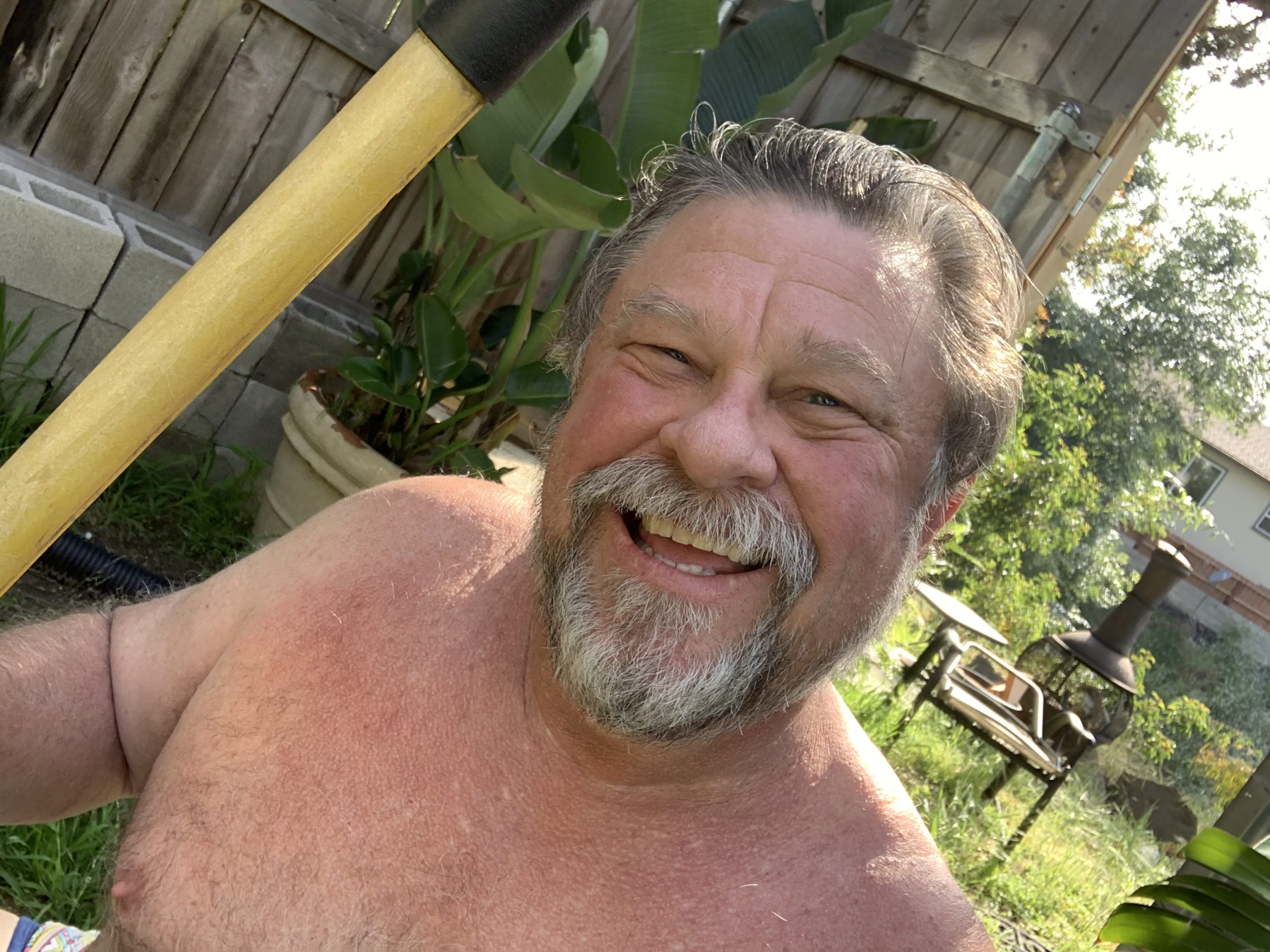 What started out as a joke turned into one of Good Earth Plant Company's most popular blog post of all time. Who knew we would become the champions of World Naked Gardening Day? 'Many are called but few are chosen.'
World Naked Gardening Day takes place the first Saturday in May. Seattle resident and WNGD founder Mark Storey probably never imagined how big his idea would get. He encourages people to help spread the word, and we won't let him down even from quarantine.
The world has changed a LOT since we last celebrated World Naked Gardening Day. We've missed other holidays along the way. But we have great news. Nature is still open! As long as we all practice good social distancing along with our naked gardening, the 16th annual World Naked Gardening Day is still on!
So wash your hands and wear your mask – and not much else. Sunscreen, of course. Stay six feet away from anyone else joining you other than household residents.
We encourage virtual WNGD celebrations. Zoom meetings and live video take on a whole new meaning. Be careful not to violate any online rules about adult content!
Along with wacky TikTok routines and clever Instagram photos using plants to cover exposed body parts, there is sound reasoning behind World Naked Gardening Day. It encourages you to get closer to Mother Nature and enjoy outdoor spaces by weeding, digging, planting, trimming, and otherwise tending to your garden space as Mother Nature made you.
According to WNGD founder Mark Storey, it still counts if you celebrate wearing a sun hat, gardening gloves, and shoes. In San Diego, sunscreen will be a must with our warmer than usual spring weather. Good news: you need less when you're wearing a mask.
Storey encourages people to embrace body positivity as part of WNGD. It's an ideal goal at a time when people are inviting each other into their homes through live video tools, and giving up on Instagram perfection. Nobody is getting a decent haircut or worrying about office-appropriate clothing. We're all becoming our more authentic selves. This is really what WNGD is all about. Storey points out gardening can be enjoyed by anyone at any age, and at any level of physical fitness.
Tending a garden is an inherently healthy activity. It helps foster a sense of community in a shared passion, even when we can't share the same spaces right now. People of all ages, backgrounds, and skill levels can participate. Both grandparents and their grandkids can get into it. It's fun, it doesn't have to cost anything, and it strengthens our ties to nature – our biophilic connection. I'm not sure about getting naked with my own non-existent grandkids, but you get the idea.
During the coronavirus pandemic, gardening and nature gives us a way to relieve stress and enjoy an outdoor activity that is safe.  Study after study shows how important it is for us to incorporate nature into our lives for our wellbeing. Vegetable gardens are hot right now! This has been our mission at Good Earth Plant Company for more than 40 years.
Sure, this event is goofy and we could crack all kinds of bad jokes about it.  We encourage crazy social media and photos. Whatever gets people talking and thinking about nature, about their good health, and their connection to the natural world, we're 100 percent in favor of it.
So as long as you are practicing good social distancing, get outside bright and early Saturday. Enjoy some early morning sunshine. Open a door or window a little earlier in the morning than you normally might. Get outside with your mask, hat, shorts, and sunscreen and take a walk. Exercise is still permitted. Better yet, take your dog or a neighbor's dog. Dogs can go naked in public any time they want!
As part of World Naked Gardening Day, you are also supposed to tell someone about your experience. Tag Good Earth Plant Company on Facebook or Instagram and fill us in on your activities. PG-rated photos welcome!
Learn more at the official World Naked Gardening Day Facebook page and website.
A word of caution: be sure if you participate, do so responsibly. This includes new rules about wearing a mask in all public places in San Diego County as of May 1.
In most states, it's legal to be naked on your own property as long as you aren't visible to the public.  In California, if you're in your own backyard, on private property, you are free to be nude or topless. But please use a little discretion. You can be sunbathing nude on private property and still be charged with indecent exposure if you can be seen fairly easily by the public or by neighbors who may take offense at your sunbathing. Technically you are in violation of California's indecent exposure law (Penal Code 314).  Imagine having to explain why you got arrested over the weekend.