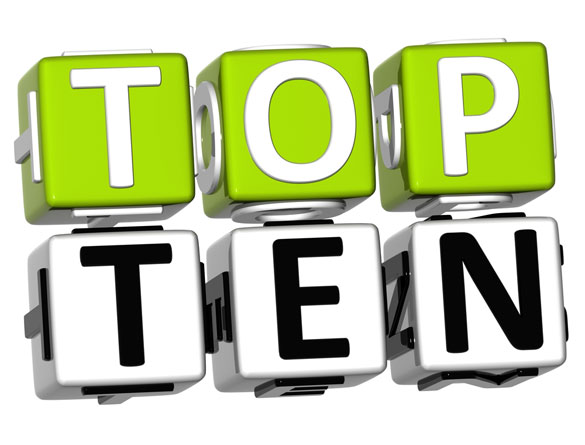 When you are in business it's vital to listen to feedback from your clients to learn what's working, what's not working, and where you can improve. Let me tell you, sometimes it can be painful! But it is necessary.
When I first started as a florist in the Plantscaping industry nearly four decades ago, we didn't have any posts, tweets, snaps or chats to help us gather feedback. We had to get it the old fashioned way – by actually talking to people. In person! I won't claim I walked several miles uphill through the snow to do it.
Today, there is no excuse for anyone in business not to make at least a minimum effort to gather feedback and use it to improve products and services. Metrics are where it's at!
One way we get feedback from you at Good Earth Plant Company is from this blog. We've been writing since 2012, and believe it or not we've published nearly 200 blog posts. I decided to take a look and see which blog posts our readers found most useful, and see if there is a common theme.
Here are the Top Ten most read blog posts:
What does this list tell me?
You are as fascinated as I am by Nature's creativity. I love orchids and all of their variety, and two of our top three posts are photos of orchids. We're glad you read some of our most popular posts because they're fun and enjoyable as well as informative.
Our second most popular post has consistently been in our top five ever since it was written and posted in March 2014. It's all about the passion we have for our mission: the proven benefits of plants in the workplace, which is being recognized and understood more than ever today. Another post in our Top Ten is also about bringing nature into the workplace. Biophilia rocks!
Living walls in all of their varieties around the world create great interest, which includes the living walls right in our own backyard in San Diego. We also got a boost from a little star power. Readers loved our report about Ellen Degeneres adding a living wall to her TV show set. It shows just how popular living walls are when they are featured on one of the biggest talk shows on American TV. Ellen is a smart woman!
Rounding out our top group are a couple of blog posts providing good advice for tricky problems. In the midst of our ongoing drought, our blog post about the most efficient way to water your trees hit our Top Ten. And who knew our blog post about nasty fungus gnats would be such a hit? This tells me a lot of you are overwatering your house plants at home – or maybe you need a professional taking care of the plants in your office.
We will to continue to fill our blog with information and entertainment, and a little bit of humor and fun every once in a while. We would love to hear from you. We take requests! Our fungus gnats advice came from a frustrated reader. If you enjoy our posts, please share them on your own social media channels with friends and family.